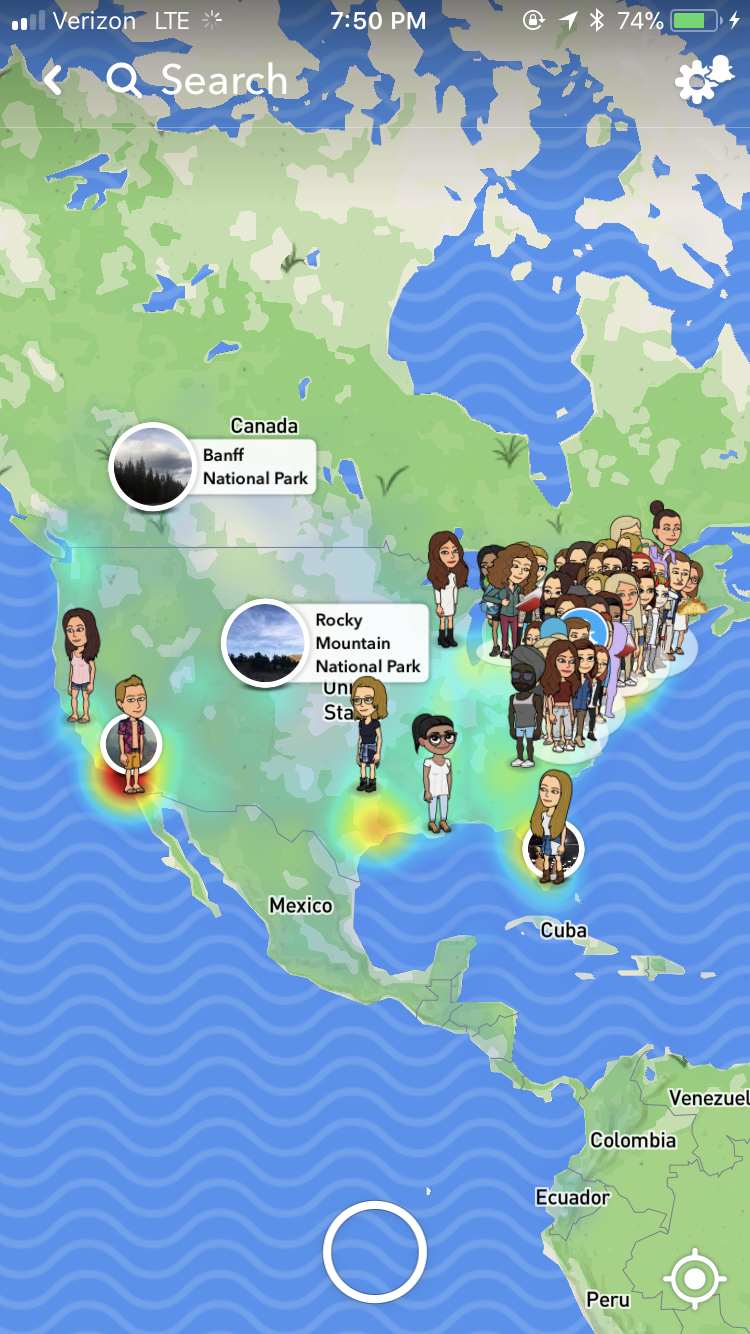 Snap Map allows you to see where your Snapchat friends are, share your current location and view Snaps from nearby Snapchat users or users at a specific event or location. You have the ability to share your location with everyone you are friends with, only specific friends you choose or the exciting sounding Ghost Mode where you do not share your location with anyone. The Snap Map updates every time you open snapchat and you may let your friends know where you are by updating the 'Where are you?' feature and you may update your Bitmoji – this is a animated version of you that you can create – depending on where you are.
Another great thing about Snap Maps is it lets your loved ones know where you are therefore if you're in danger of some sort your friends/family know where to find you. But it does have some cons (and some quite serious). For example: 
Letting people you don't know, know your location.
It can be a danger to you and your friends
You don't have much privacy 
You might be out with your friends but another friend sees you together on Snap Maps and gets upset

Snap Map screenshot
Recommendation
Snap Maps has had some negative attention such as this BBC news piece or this article from The Guardian, but there are many ways you can use it for good, fun and positive ways. A great article that goes into loads of helpful and safe information about snap maps can be found here. Find out more about many lesser-known features of the app and also how it can benefit you in many good ways.
I am sure you have many questions about your safety using it and the safety of your loved ones, so let me answer some of them: 
How old do you have to be to use snap maps? – Although the feature has no age restriction the app limits 13 years olds and above. 
If you have snapchat do you have to allow people to see your location? – There is a Ghost mode feature where no one else can see your location. 
Can people always see my current location? – No, your location only updates every time you open snapchat. 
How long does my location stay on Snap Maps – Your location will disappear from Snap Map after several hours, or as soon as you go into Ghost Mode. You can also set a timer if you only want to be on the down low for a little while.
Are you using Snap Maps or previously used it? What do you think of it? Is all the 'fuss' around safety of using Snap Maps right or is it extremely safe to use? We'd love to hear your thoughts and comments! Please fill in the form below.